Among Other Things,
I am a Discartist

Discartist n. One who finds things that other people discard and gives them a new life in an amazing artistic way. <Yes I made up and own this word. Enjoy and credit me freely!!!>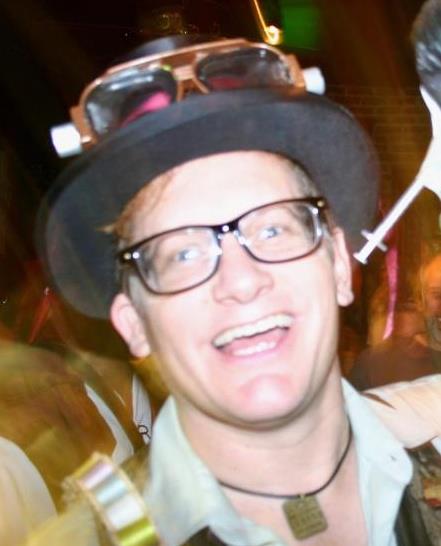 Growing up in New Orleans with vital Mardi Gras participants as members of my family started me off on the right foot.
ELABORATE and MIND-BLOWING are my ideas of "square one"...we can reign things in from there.
Years onstage as a performer taught me exactly what to look for in relation to the needs of special effect costumes and props that had to work right the first time, every time.
When everyone else fails or gives up I always come through with phenomenal success, often far exceeding the expectations of the client.



I believe that proper communication backed up by years of experience and skill are important to the successful outcome of any project.
This may seem like an obvious statement but far too many budgets are blown and dreams ruined due to someone trusting a fast-talking young huckster who spouts lots of buzzwords and"fresh, hip, stylish" gibberish but who ultimately ends up just taking the money and running.
30 years of sewing and construction experience (15 of which have been spent in Los Angeles working on movies, television, stage shows and theme parks) leave me able to analyze and asses a project's specific needs so that starting over and over is not necessary, thus saving time and money.
My work ranges from custom built clothing and couture work to heavy-duty puppets, mascots and props.
Whatever your project or needs drop me a line and let's talk about it. If I cannot do the work I will be the first to tell you so you don't waste precious time or money. I'm also willing to refer you to someone else if I feel that they will better serve your needs.
Daavidhawkins@AOL.com