This madcap romp was staged at The Stella Adler Theatre on Hollywood Blvd and directed by Rick Sparks. It was my first time working with Rick and it was a joy for many reasons.
The original costume designer for this show had gotten the show started somewhat but nothing was finished, nothing fit people, many costumes were not even started and I was hired to make it all work and to continue the design/creation so that the show could open in two weeks. I also worked show nights as the backstage dresser to everyone.
The show is an hour and a half long with 9 actors and 108 costume changes. It is stunning to watch from both the front and backstage.
The music is fun and amazing and can be purchased at www.ducylee.com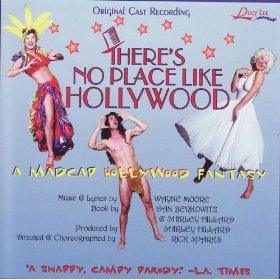 Left, Rita Hayworth from "Gilda". This dress had to be a quick-on/quick-off (as did everything in this show for the women.)
Below: The original jewelry that I created for this dress)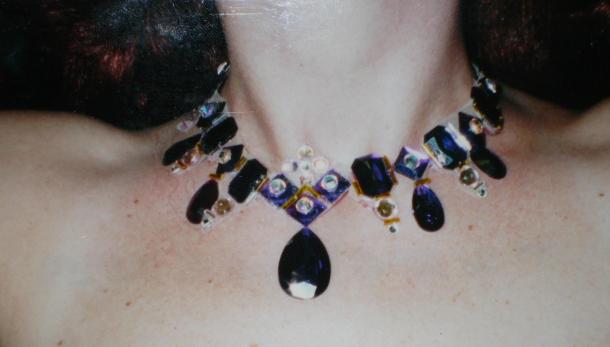 Right, Stephanie Anderson as Hattie McDaniel in the famous Oscar dress with turban. Again, I created original jewelry in the form of a ruby choker to compliment this outfit.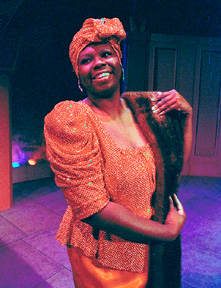 Below: Stephanie in the full Mae West getup. I created Art-Deco styled jewelry inspired by photos of Miss West's actual jewelry.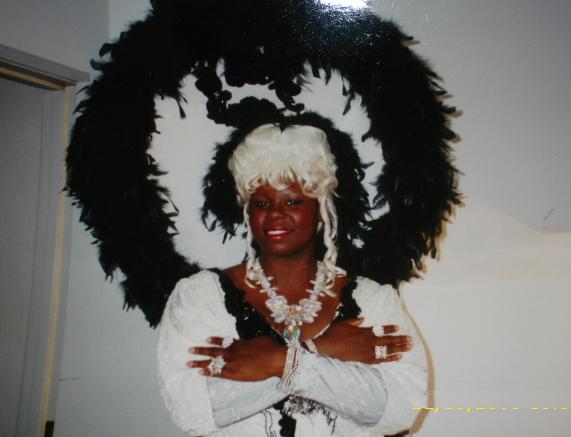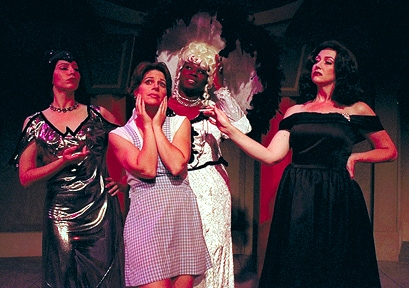 Above, three historic divas give Dorothy some advice on how to get ahead in the business. The Mae wig and gigantic picture hat are both permanently connected so Stephanie could just pull the whole thing onto her head. The jewelry (necklace and rings) are all orginal works by me and done in the deco style that Mae West favored. Garbo and Bette Davis lend their support.
Right, Louella Parsons comments while our pinup girls sing for the boys overseas. Rita Hayworth, Betty Grable and Heddy Lamar all in iconic images they made famous. The original swimsuit presented for Betty Grable was an odd pink thing that looked very modern but I insisted that this white one with the square cut butt was more accurate to her famous poster.