This adventure started as a pitch project for a sit-com.
All costumes are original creations of mine and I"m especially proud of the footwear each hero sports.
The high orange boots worn by World Man and the sexy-super-high boots worn by Femme Fantastic were fun to cobble together and made great visual impact on screen.

Below: cast and crew work in the rather chilly weather of the hills on the Pacific Coast while shooting The Race sequence.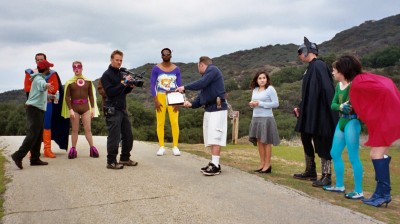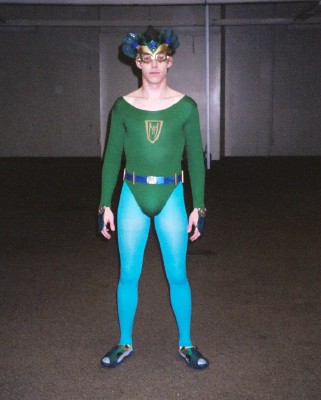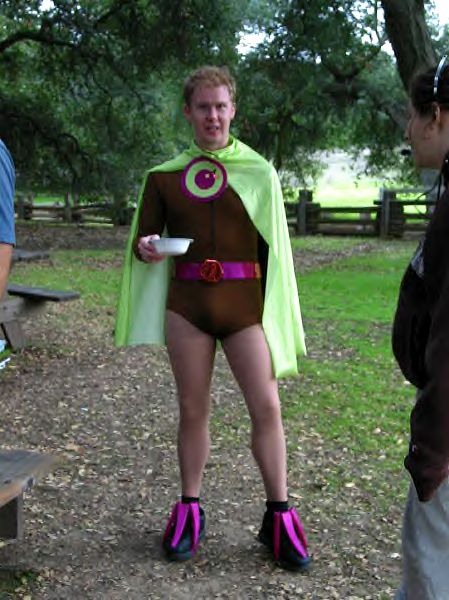 Above: the very fun and easy to work with Marcus McGee who plays Sparrow. He DOES have
two arms, I promise.